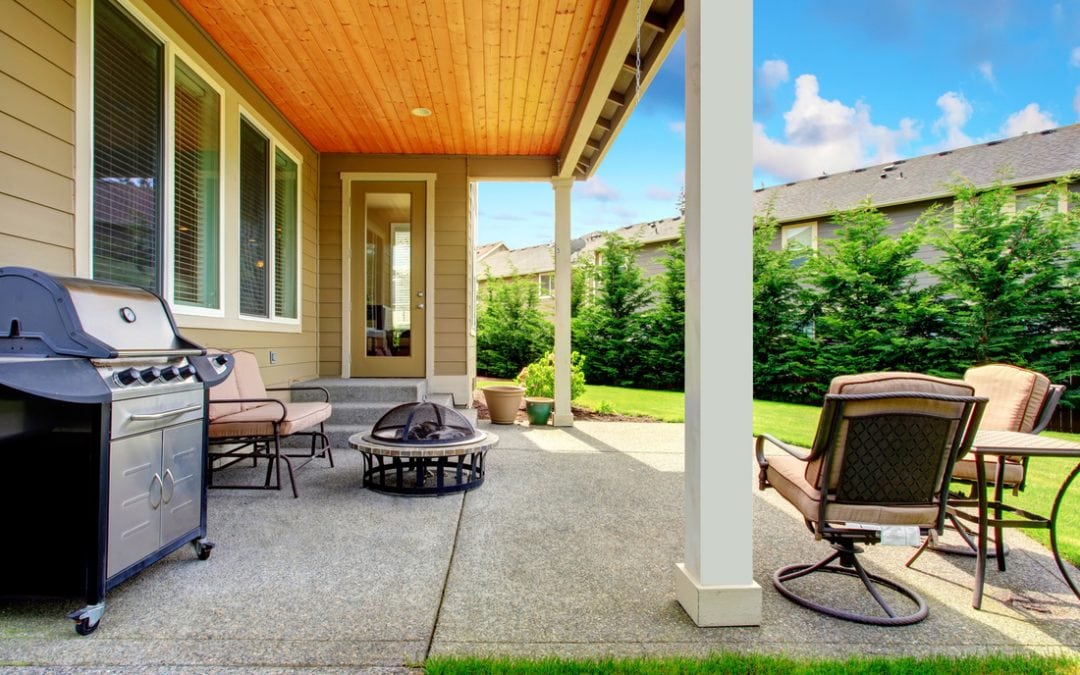 You have an amazing lawn and your front yard is often the envy of the neighborhood, and your backyard behind your fence may be freshly mowed every few weeks, but is otherwise a big open space. While this may have been perfect for the kids when they were very young, they are now out of grade school and capable of helping to maintain the beauty of your home. This means you can have a few nicer things throughout your home, both inside and out. Why not add some beauty to your backyard and become the place that kids, families, and friends want to come for all of the spring, summer, and fall adventures?
Grill or Fire Pit
great barbeque or the perfect campout treat of roasted marshmallows and s'mores. Fire pits are lately all the rage for warm family memories that are reminiscent of the campsite bonfire; however, many people may choose a more traditional cookout with a grill on their beautiful patio. Ideally, a home would include both to provide the bonfire feel and an easy way to grill burgers separately.
​
When looking to enhance your backyard with any kind of flame or structure, it is important to hire an expert that knows not only how to safely install a fire pit, but also understands the necessity for a sturdy patio to support not only a grill, but chairs and a table. Both types of additions in your yard require sound structural design that must be customized to accommodate your backyard, its slopes, divots, and overall landscape. ​
Light It Up
Once you have your new patio, grill, or fire pit installed, with the perfect shrubbery to match, you need to consider the additional safety only lighting can provide for those later summer nights. Sure, you can have typical lights that are placed around your outdoor structures but with the amount of time and effort you took to create a beautiful outdoor landscape, why would you wish to muck it up with ugly lighting? This kind of lighting serves only a purpose of necessity as opposed to enhancing the beauty of your home while providing a necessary function.
As with any home, restaurant or club, ambiance is key. Ambiance includes furniture, structure, and of course, lighting. Therefore, hiring professional help with the lighting of your new backyard hangout is as important as the creation of the hangout itself. Your professional can adjust the design and layout of the lighting to provide the proper array of light and shadows that illuminate your backyard to complete the full picture and make your hangout the envy of the neighborhood.
While this is all an amazing addition while you live in your home, it is even a better addition when you attempt to sell your home. These features will often raise the value of your property, making it a desired property that sells quickly and easily.
​
To enjoy your backyard and create an outdoor living space you and your family would be proud to show to your friends, neighbors, and family, contact the experts at Green & Black, LLC at 651-356-9193.