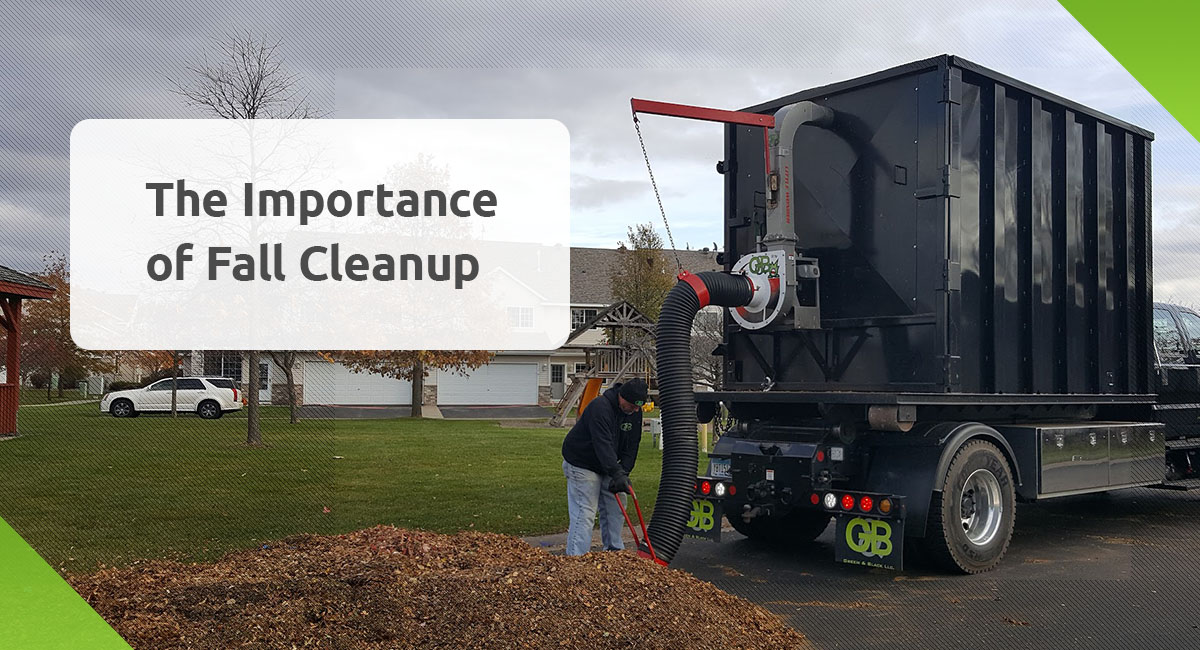 Jump to:
Before the winter cold hits, getting your yard cleaned up and ready for the following spring is essential. Although it might seem like a small detail in landscaping, fall cleanup is actually a very important part of keeping your yard healthy and thriving. In this article, we'll take a look at what fall cleanup is, its advantages, and how you should go about cleaning up your lawn for the fall.
What Is Fall Cleanup?
Fall cleanup, in simple terms, means preparing your lawn for the spring. Though this sounds simple, it involves a variety of actions such as clearing drainage areas, cleaning out debris like leaves, pruning, and taking protective measures for plants:
Clearing drainage areas: There are probably areas on your property that slope more than others, providing areas for water to gather. Before the cold weather comes, it's important to dry these areas out so there's no damage to equipment or plants.
Cleaning out debris: Gutters, lawns, and decks should all be cleaned and leaves disposed of. Fall cleanups give your property one last cleaning before the snow or colder temperatures come.
Protective measures for plants: Fall cleanup also involves taking preventive measures for your plants so they can withstand the cold.
Fall yard cleanup involves a lot of different steps. As you figure out how to best prepare your yard for the winter, keep the advantages in mind.
Benefits of Fall Cleanup
Many people may not realize just how important fall cleanup is, but when you do it correctly, it can offer a variety of benefits. Here are some ways fall cleanup can help you.
Make Less Work for Yourself
Engaging in fall cleanup means when the snow melts and spring comes, you won't be overwhelmed with work. By getting ahead of the work, clearing debris, and protecting plants, you'll already be prepared when the warm weather hits. A head start means you can do less damage control and focus more on keeping your property healthy.
Defend Against Weeds
Weeds can wreak havoc on a yard if left unattended — if you add fertilizer in the fall, it can help defend against weeds even before they begin sprouting. Again, this can save you a lot of time and energy that you won't have to waste on pulling out weeds come spring.
Protect Your Plants
Facing the bitter cold and frosts of the winter, plants can easily wilt and dry. You can help protect your warm-weather plants by contacting a professional service that can apply sprays and other preventive measures to keep your plants safe for the winter. When spring comes again, your plants will still be in great shape and ready to bloom for the season.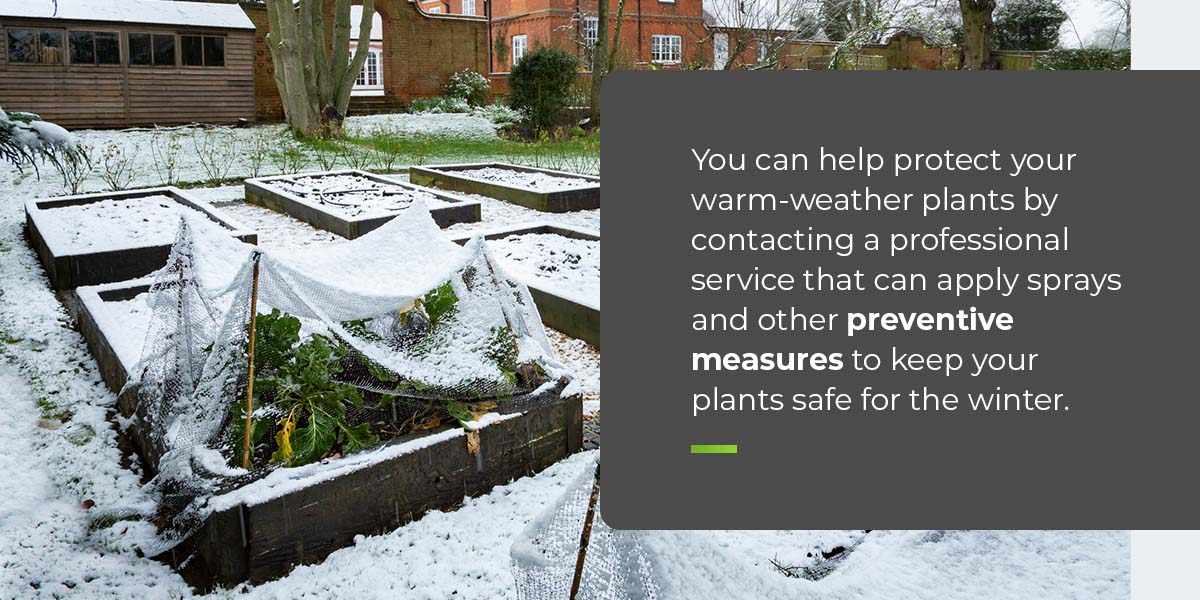 Stop the Spread of Fungi
When you let your leaves and other debris overrun your yard, the soil can't get the nutrients it needs. Wet, soggy leaves can spread bacteria and harm your lawn, trees, and fall flowers. A professional service can help get rid of that extra layer of debris and let your lawn get the proper care.
Keep Your Yard Looking Fresh
Fall cleanup is about more than just preparing for the months ahead — it also makes your property look better. Clearing out the assortment of debris like leaves and weeds and creating a tidy outdoor space restores your lawn to its attractive appearance. Aside from all of the lasting advantages, you'll also get the immediate benefit of impressing your customers, neighbors, and friends.
Gain Confidence in Your Lawn
A lot of times, you may be questioning the health of your lawn. Getting a professional lawn care service for a fall cleanup can give you confidence that your lawn is healthy and thriving. An expert will take close look at different parts of your yard's health and make recommendations for improving or preserving it.
Why You Should Hire Someone For Fall Cleanup
While doing some of the fall cleanup work yourself can be beneficial, you should contact a professional service for a more thorough and comprehensive job. A professional service can give you advantages like convenience, quality, and reliability:
Convenience: Fall cleanup can take a lot of work, especially if you have a large, sprawling property. As a business owner, you may want to reserve that time and energy for other aspects, such as growing your company. As a homeowner, you may want to spend that time relaxing with family or friends. A professional service can give you that time back while also helping prepare your yard for the months ahead.
Quality: Professional services also offer quality work. Doing the job yourself may seem like an affordable, attractive option, but you likely won't get the same thoroughness a service could give you. Many companies use experienced lawn care experts who have done fall cleanup many times before, so they know exactly what they're doing and offer a quality finished product.
Reliability: Professional cleanup services are reliable — instead of worrying about your plants dying or an army of weeds sprouting during the cold months, you can have faith you took the right precautions to keep your yard healthy during the winter.
Contact Green and Black
Without fall cleanup, you leave your property liable to damage, excess debris, and a lot of work when spring comes. Instead of letting your yard fall into disarray, it's important to find a professional service that can offer the help you need.
At Green and Black, we offer a comprehensive set of services that can solve your lawn care needs. Our property maintenance covers professional lawn care, irrigation installation and maintenance, fertilizer application, and spring and fall cleanup. Work with us, and you'll experience many advantages, including:
Savings: When you get the help of a professional service like Green and Black, you can solve issues before they even happen. Professional lawn care experts can identify problems and work towards solutions, so you don't have to spend additional money on repairs.
Safety: We can also provide you with safety — messy, unkempt properties create potential hazards for you, family members, customers, or employees. Green and Black can clear these up for you and give you confidence that your property is a safer and more welcoming place for everyone.
Professional care: Green and Black has a team of experienced professionals who can give your lawn the attention it needs. We'll ensure your fall cleanup protects your property and keeps it fresh for spring.
At Green and Black, we're dedicated to providing our customers with the best lawn care. We'll help you get your property in great shape. Contact us today!