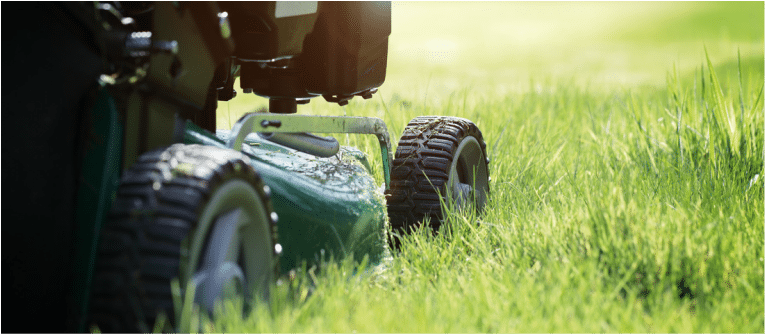 Most people fall into one of two categories when asked about mowing the lawn:
They either love it.
Or they hate it.
There's rarely any in-between. The group of people that loves cutting the lawn usually says they enjoy being outside, the ability to get away from everybody else to think, and how it relaxes them in some manner. People that hate mowing the grass find the noise of the mower annoying, the hot weather exhausting and feel their time could be spent doing things of higher importance.
No matter how you feel about mowing the lawn, you could still benefit from hiring a professional lawn service to mow your grass. Here's why:
Lazy Sundays Again
Even if you love cutting the grass, I'm sure you could use an extra hour each weekend. We all live busy lives. It wouldn't hurt spending more time with loved ones or squeezing an extra workout in over the weekend. Or maybe you just want to have your Sundays as free as possible. No matter the reasoning – every one of us can use the extra time hiring a professional lawn service to mow the grass could provide.
Improve Curb Appeal
You could be one of the world's best lawn mowers, but I'd venture to say a professional lawn service is going to have your lawn looking better than you could ever imagine. There's a reason landscaping companies invest in the biggest and baddest lawn mowers – they do an incredible job. You will notice an aesthetic improvement when you hire a professional lawn service to mow your grass.
No Need For Equipment
Lawn mowers and weed whackers are not cheap. Plus, they tend to break down every couple of years. I have a striking suspicion they are made to last only two to three years. By hiring a professional lawn mower, you no longer have to worry about if the mower will start when you pull it out of the garage. No more need to buy gas, oil, or line either.
Liability Free
By hiring a professional landscaping service, you no longer have any liability for your lawn and those who tend to it. All professional landscaping services will have insurance. You won't have to worry about injuring yourself when you try to mow the grass on that ledge in the front yard any longer.
Professional Lawn Services in Minnesota
If you're in the Twin Cities area and looking for a professional lawn care service provider, we hope you'll reach out. Here at Green & Black, we make sure to take care of your lawn like we would our own. We continually use the best mowing practices to make sure your lawn remains healthy and green. If you're ready to take back your free time and have the best-looking lawn on the block – contact us today!
We can help!
If you are unsure where to start with your honey bee/butterfly habitat, contact us at Green & Black, LLC at 651-356-9193! Our professional lawn care services can help transform your lawn into a bee-friendly garden that contributes every day to the health of our agricultural system.