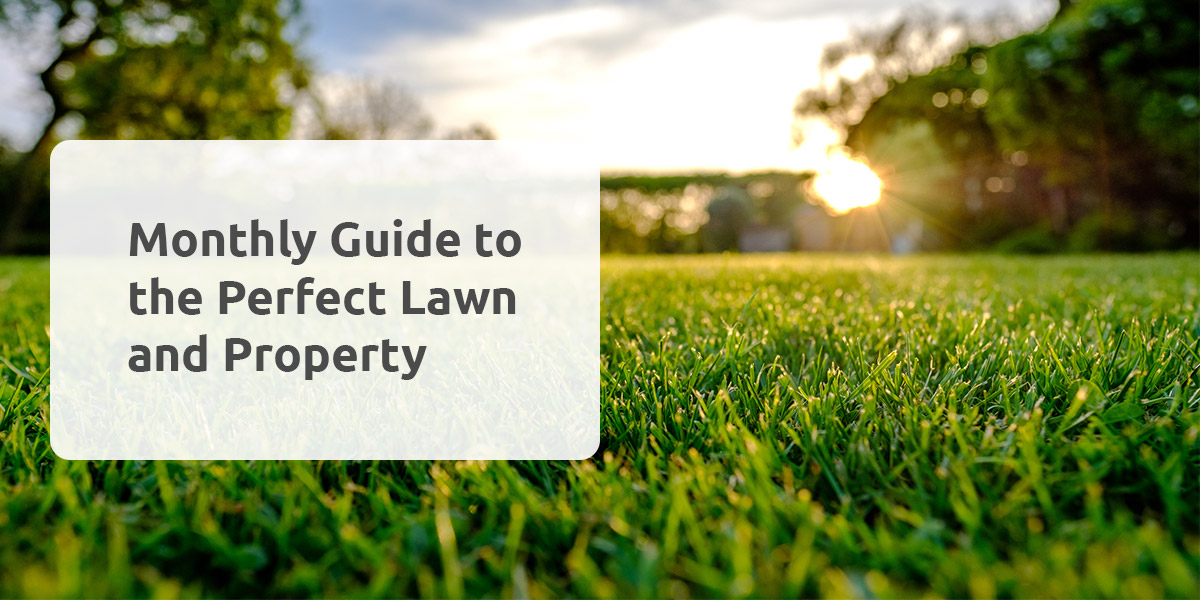 A lush green lawn can be the jewel of your landscape. From tackling dry brown areas and combating weed woes to fixing dry grass and dealing with bald patches, there are many ways you can keep your lawn in top shape.
When searching for the best full-service property maintenance company for your lawn in Minnesota, turn to Green & Black LLC. With nearly one decade of experience under our belts, we understand that a well-maintained lawn almost always yields a 100% return on your investment.
A soft, green lawn is within reach. Here are a few of our top lawn treatment strategies for establishing a terrific turf year-round.
Snow Removal in January, February, and March
As a commercial property owner, you're responsible for keeping your parking areas, driveways, and sidewalks safe year-round. Whether you're looking for snow removal services for your commercial property, apartment complex, condo association, office building, retail store, or industrial park, our team has the experience and machinery to complete the job safely and efficiently.
Winter in Minnesota means considerable snow and ice, and the first three months of the year can be brutally cold and snowy. You have two choices — you could haul out the shovel or call a professional lawn maintenance company in Minnesota.
Choose Green & Black for professional snow removal, snow hauling, and ice management services to commercial property owners in Minnesota. We provide a range of snow removal services to customize your experience, whether you have a zero-tolerance approach to snow plowing or prefer our equipment to come to your location only after 2 inches of snow have fallen. Our experts respond quickly to snow removal requests and are on call 24/7 to remedy any issue you may be facing.
Minnesota residents count on us for:
Sidewalk treatment such as Ice B'Gone (IBG) or brine to minimize buildup.
Loaders and tractors featuring Metal Pless LiveEdge snow plows to push and carry more snow than competitors' machines.
Equipment like brooms and poly shovels that ensure only minor wear and tear on sidewalk surfaces.
State-of-the-art scheduling software that allows us to monitor site conditions and storms from anywhere.
April Spring Cleanup, Mowing, & More
April is the month of spring cleanup, irrigation startup, mowing, and fertilizing your lawn. Green & Black offers this entire scope of lawn care services to property owners, plus continued snow removal in case of prolonged snowfall.
If your yard is heavily compacted, spring aeration can also begin at this time. Aeration and dethatching services improve nutrient, fertilizer, water, and airflow, as well as root depth for your commercial property.
Fertilization and Mowing in May
Fertilization should be at the forefront of your mind as you enter May and rapid spring growth begins to slow. Starting a morning watering routine may be especially helpful during this month. However, it's important to avoid overwatering your lawn, as it can precipitate fungal growth.
Count on Green & Black for the following lawn cutting services and other lawn care maintenance efforts in May:
Mowing
Fertilizing
Spring cleanup
Irrigation startup
Excavation projects
Lawn renovation projects
Asphalt patching
Continue Mowing and Fertilizing in June and July
June and July represent the core of summer and therefore call for lawn care and maintenance services such as heavy mowing and fertilizing, light excavation, and asphalt patching.
Green & Black will patch your parking lot and provide you with a full-service lawn care renovation plan where we begin fertilizing the soil, eradicating existing weeds, and analyzing the soil and lawn quality.
Begin Brush Cutting in August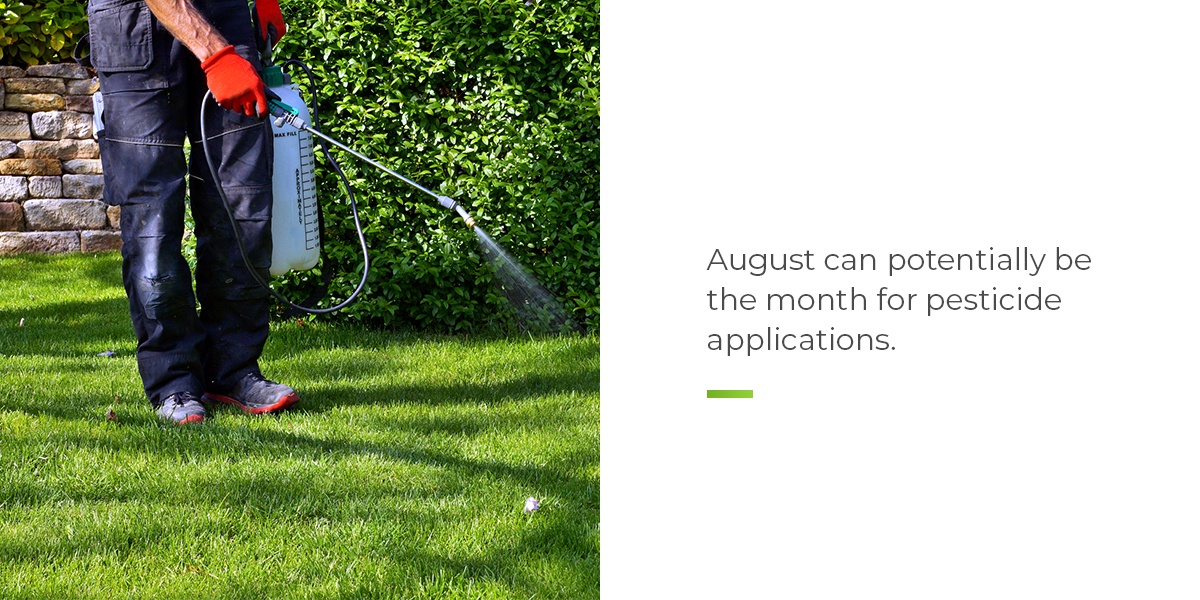 August warrants the continuation of prior commitments such as light mowing, excavation projects, and fertilizing efforts. It can potentially be the month for pesticide applications and represents the ideal time to begin brush-cutting perimeters and meadows that are not included in your weekly mowing schedule.
September Over-Seeding and Fall Aeration
September is ideal for fertilizing, over-seeding, and fall aeration. This is also the best month to renovate cool-season grasses like bluegrass, fescue, and ryegrasses.
September spells increased moisture, cooler temperatures, and minimal weed pressure, making conditions ideal. Fertilizing, over-seeding, and aerating your lawn are the best practices when you want to encourage healthy green grass.
Green & Black offers light mowing, fertilizing and excavating services to encourage optimal lawn care this month.
October Fall Cleanup Services
Timing your lawn maintenance efforts appropriately year-round can yield healthy, green grass. Preparing your snow thrower for winter is crucial in October and November. Other equipment that may prove helpful during these months include debris loaders, leaf vacuums, and walk-behind leaf blowers. Focus on rapid pickup and removal of leaves to prevent leaf dropping from smothering company grass.
When late fall rolls around, you can also take steps such as:
Adjusting the setting on your lawnmower so that it's a few inches shorter than it was during the summer.
Patching bare patches or thinning areas on your lawn with seed to restore your lawn's thickness.
Green & Black offers fall cleanup services such as bush hogging and irrigation installation services for property owners during October to ensure your grass receives the hydration it needs to thrive.
Prepare for Winter in November
November represents a time of transition from fall to winter, and Green & Black offers fall cleanup and snow removal services during this month as well. Removing any dead grass and debris is imperative during early and late fall to prepare your property for heavy snowfall.
December Snow Plowing and Ice Management
In this month, we come full circle back to winter. December often hosts the first snowfall of the year, and it's the time when most lawns go dormant.
Limiting foot traffic on your lawn is essential in the winter months, as walking on tender grass can potentially kill your grass by compressing the soil. Try not to store anything heavy on your grass, and try not to walk or park on it if you can. Following proper de-icing procedures is also crucial — look for ice-melting products specifically designed for lawns.
Green & Black provides snow removal services for commercial properties during the winter months and will take preventive measures to ensure your lawn stays green and vibrant come spring.
Contact Green & Black for Lawn Maintenance Services in Minnesota
Need expert lawn care services? Green & Black has the skills and equipment necessary to perform the lawn care and property maintenance services you need to maintain a healthy, green lawn season after season.
Contact a Green & Black representative online for a free quote today.