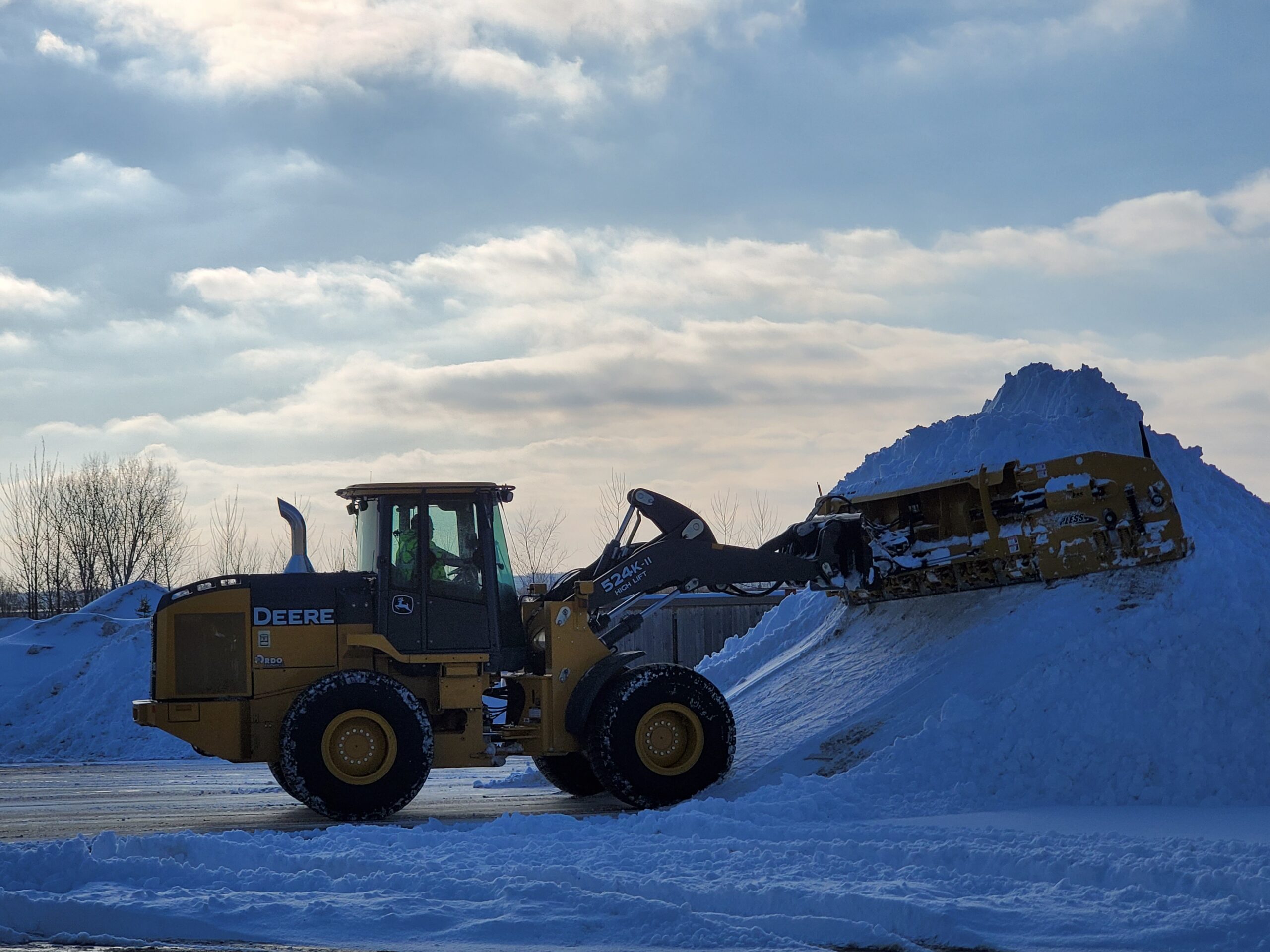 Winter Snow and Ice Services
Winter means snow and ice in Minnesota. Each year, the state's average snowfall amount hovers between 36-70 inches, and temperatures can dip well below freezing.
As a commercial property owner, you have a responsibility to keep your sidewalks, driveways, parking areas and other spaces safe and secure year-round. That's where Green & Black LLC snow removal, snow hauling and ice management services can help.
Our company's roots go back nearly 90 years, and we take our 24/7, 365-days-per-year business seriously. That's why we have staff and technicians on call to answer your questions in real time during normal operating hours. Let us bring our reliable snow plow services and ice management systems to your town, community, retail store, office building, condo association, apartment complex, commercial property or industrial park.
Customized Snow Plowing, Snow Removal and Ice Management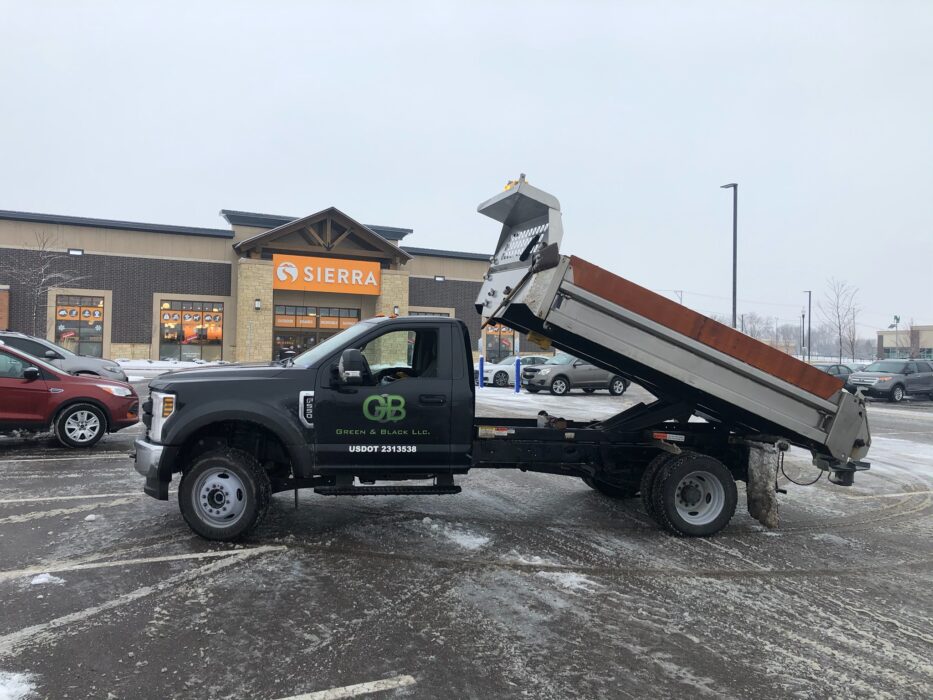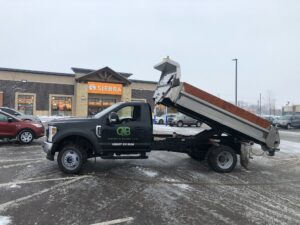 Snow, sleet and freezing rain can fall any time of day or night. When it does, you need a fast, dependable snow plow service that can get rid of the mess.
Our philosophy regarding snow removal and ice management is to offer you a range of services to individualize your experience. You may prefer our trucks to come to your location only after 2 inches of snow have fallen. Or, you might have a more "zero-tolerance" approach to snow plowing. Either way, we have you covered and can even remove the snow permanently with our hauling services. With proactive preventive ice management, you can control how winter weather affects your property.
Green & Black will help you maintain safe access to your public and private spaces. Below are just a few of the reasons our customers give us excellent reviews on our snow removal, snow hauling and ice management services:
We rely on state-of-the-art scheduling software: This software allows us to respond to snow events as they occur. We monitor storm and site conditions from our pickups so we can plow and salt the needed areas immediately. You can count on us to always be there as expected.
We never skimp on efficiency or effectiveness: Our equipment includes tractors and loaders featuring Metal Pless LiveEdge snow plows. Metal Pless snow plows can push and carry more snow than competitors' machines. Consequently, we can get tough jobs done quickly.
We care about your property: When our shovel crews clean sidewalks, they use equipment including poly shovels and brooms. These tools ensure less wear and tear on the sidewalk surface, protecting you from unnecessary maintenance and repairs later. Unlike some commercial snow removal services, we shovel out handicap spaces, hydrants, fire doors and mailboxes.
We pre-treat sidewalks with brine or Ice B'Gone (IBG) salt to minimize buildup: As an anti-icing agent, IBG works wonders. Plus, it's more eco-friendly than harsher alternatives. Ultimately, you get the ice management services you need, and your surfaces will be less worrisome for pedestrians and vehicles.
We can haul away your snow, not just move it around: If you need your snow out of your parking lot, we're happy to help. Huge piles of snow are unattractive nuisances. Taking the snow and slush away helps you maintain a safer and more aesthetically appealing property.
Call Green & Black LLC Today for Snow Services
Whichever snow service you need, there's a solution for you. Want to discover how Green & Black snow removal and ice management services in Minnesota can help you tackle even the coldest winter weather? Contact us today to learn more.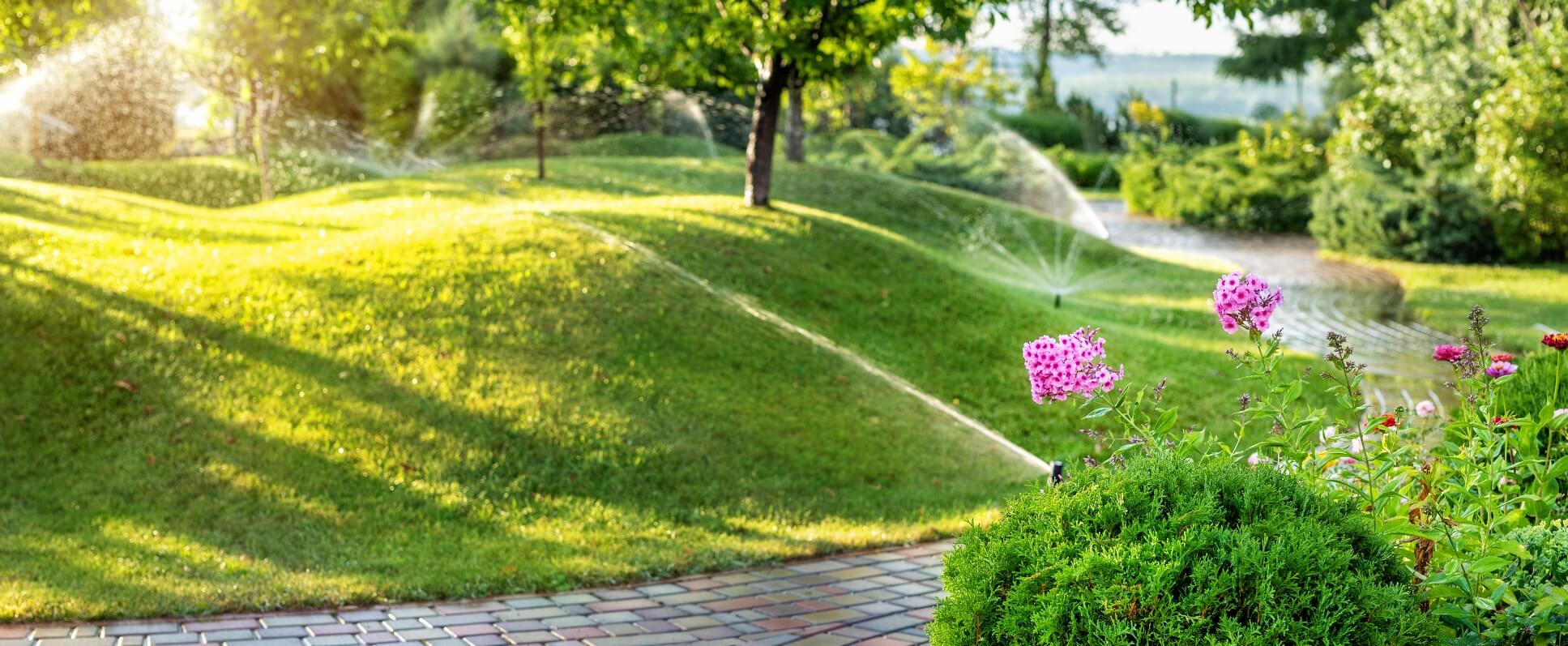 Green & Black is here to serve all of your lawn and landscaping needs, from snow removal to mulch applications, additional plantings to complete landscape design.
GET YOUR FREE QUOTE