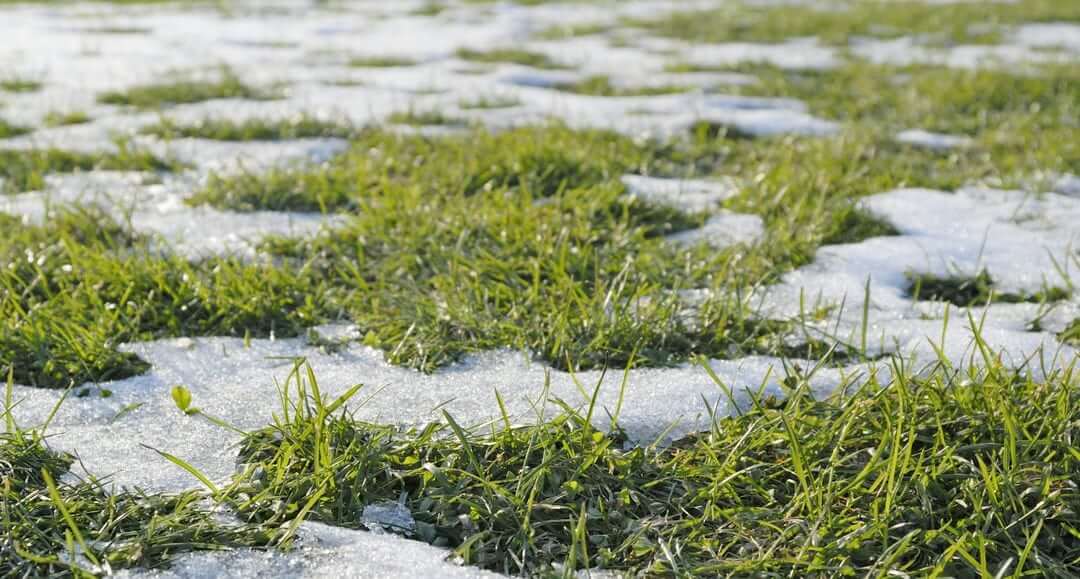 You may still be seeing a winter wonderland when you look out your window, but this is the perfect time to start planning the year's first lawn care and landscaping chores. If you want to take your lawn from white to green, your work begins once the warming temperatures have melted away the snow and thawed the ground. "What work?!" you ask?
Rake
Hopefully you raked well in the fall. Still, it is advisable to repeat this once the ground is thawed. Spring raking is advantageous for a couple of reasons:
It removes any grass that may have died during the winter. This dead grass, if left in place, can become thatch that will choke out your spring growth.
It is a great opportunity to find the areas of your lawn that require additional care due to snow mold, heavy traffic, or dog spots
Fertilize and herbicide
This step varies based on what actions you took in the fall. If you applied fertilizer in the fall, it is likely that your grass is still taking this in. Applying more fertilizer at this point could end up feeding emerging weeds, rather than the grass. However, if you skipped fall fertilizing, now is the perfect time to get a light coating down.
Possibly more important at this time is preventing weed growth with an herbicide. The type of herbicide that will be applied depends on the weed type (annual or perennial) and how dense its growth is.
Remove mulch
This step requires a bit of guesswork. You don't want to remove mulch covering your perennials while the ground is still frozen; the plants could come up during a warm spell and get bit by a late frost. However, you also don't want to wait until the ground has already thawed. The mulch could actually smother your blooming plants.
The MN DNR does collect data annually regarding first and last frost dates, which can be used to predict – to an extent – latest freeze dates. In Minneapolis, for example, there is a 50% chance that the temperature will be at or below 32 degrees Fahrenheit after April 23.
Get your tools ready
This is a great time to ensure that you have the tools you will need for the heavy spring and summer lifting. Not only will it guarantee you are ready when the thaw comes, but it allows you to better spread out your lawn care expenses over time, rather than all at once when spring hits. Ensure your lawn mower is tuned up – or invest in a new one. Make sure you've got your shears, clippers, and gloves clean and in an easily accessible location.
Take out the guesswork
Leave it to us at Green & Black, LLC to execute each necessary step at the right moment. Contact us today at 651.356.9193 and we will help you make a quick transition from white to green this spring!
We can help!
If you are unsure where to start with your honey bee/butterfly habitat, contact us at Green & Black, LLC at 651-356-9193! We can help transform your lawn into a bee-friendly garden that contributes every day to the health of our agricultural system.