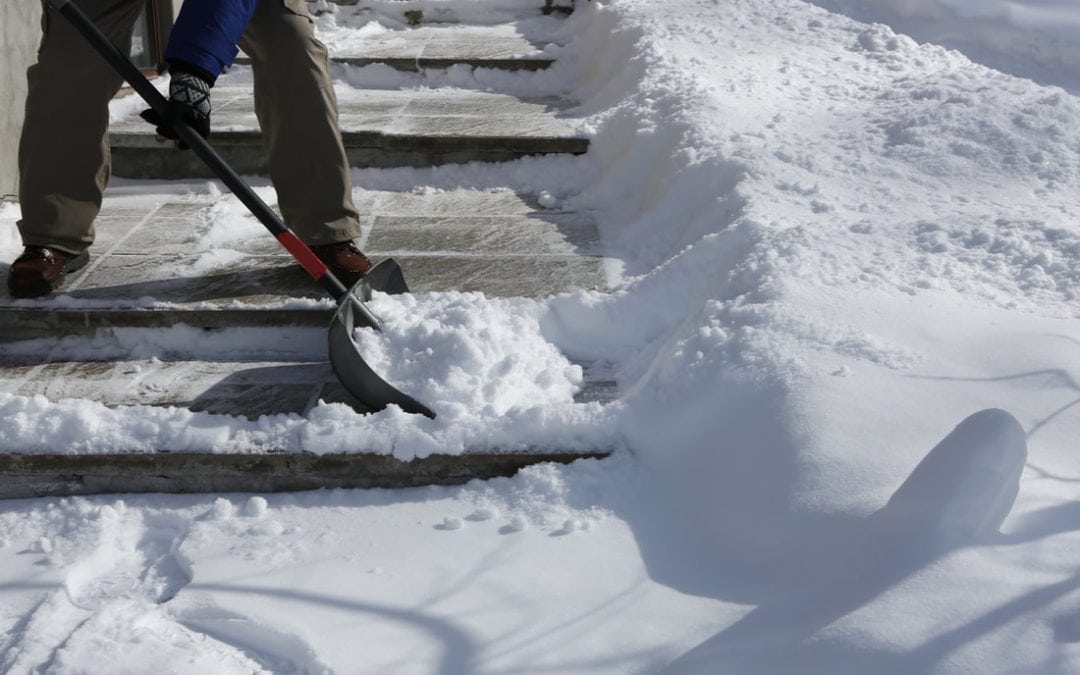 The days are getting shorter and the weather is now becoming cooler. Soon, it will officially be winter. With the colder, shorter days, comes the most exciting form of precipitation: snow. Some people, especially students and teachers who are excited about enjoying a random snow day, look forward to snow and all of the fun it can bring. However, most people who are homeowners and have to get to work only enjoy the snow from afar, when it's pictured in a painting or a movie. Driving and walking in snow is only slightly more fun than clearing the snow from our lawns, driveways, and walkways. Whether we welcome it or not, it is our job to manage it once it arrives.
Snow Removal
As a homeowner, you have a responsibility to keep your property safe for passersby, and for your family members. This entails removing the snow to a reasonable standard from your walkways and keeping your curbs and driveways passable. Ice must be managed by adding salt to the area, to make sure people are less likely to slip and fall as they walk past your home. Along with the regular maintenance of your sidewalks and walkways to ensure you and your family are safe, you must make sure you are not leaving any unreasonable risk to all of your neighbors. The truth is, this is a lot of work to manage. It can be difficult on your body, yet it is a necessity to avoid litigation and injuries.
Snow, Snow, Go Away
Removing snow for safety reasons is only one piece of the equation. You have spent months maintaining a beautiful lawn throughout the spring, summer, and fall. Now it is covered under inches or feet of snow. Thus, it is time to make the snow go away to avoid excessive water damage to your lawn and property. Moreover, you have added small piles of snow onto your lawn by clearing the driveway and walkways for safety measures. None of this is very appealing to the eyes, however. Nor is it healthy for the lawn. Therefore, it is essential to have snow removed from your lawn once you have made your home and its surfaces safe for any and all inhabitants and visitors.
Taking the snow away serves several purposes. First, it helps to keep your lawn looking beautiful during the winter. You have worked to make your lawn the envy of your neighbors. There is no reason to let a little (or ton of) snow ruin that. Second, it helps protect your lawn from flooding. Once the snow melts, it turns into water. That water will either refreeze, creating an ice filled surface on top of your lawn, or flood your yard. Either way, the water and ice can be detrimental to your soil, as well as to the property itself. It can even affect your plumbing and construction of your home. Therefore, make sure to have large amounts of snow completely removed from your property to prevent these types of issues from escalating and "snowballing" into something much more damaging.
​
If you are looking to make sure your snow is properly handled and removed from your property this winter, contact the snow removal experts at Green & Black, LLC at 651-356-9193.