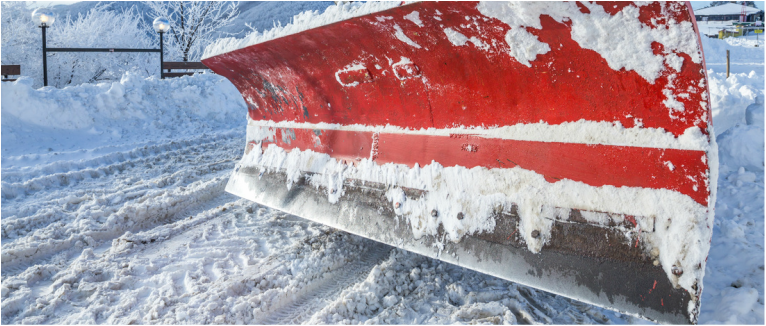 It is August, and we are in the middle of one of the hottest summers on record in the past ten years. What better time than now to cool our minds and think about snow removal? It is always better to be over-prepared than underprepared. And, if history has taught us anything, the snow will be here before you know it. If you are a landlord with tenants, what is your responsibility where snow is concerned? And if you are a homeowner, what does Minnesota say is your responsibility if someone gets hurt on your sidewalk due to snow? Understanding these answers will help you understand why it is essential to start thinking about snow removal now – not when it starts snowing.
Landlord Responsibility
Whether you own an apartment complex or rent a condo as an independent landlord, Minnesota has a clear set of rights and obligations for tenants and landlords. One of these rights and obligations include the repercussions associated with someone's injury from falling on ice or snow on your property. While it is essential the tenant has his or her own renter's insurance to protect internal personal property, this only provides coverage if someone gets harmed within the walls of the property; this does not pay for an injury sustained on the outside land of the property. Unless provisions exist within the rental agreement that dictate who is responsible for lawn maintenance and snow removal, it is assumed it is actually the responsibility of the landlord.
Homeowner Responsibility
On the other hand, homeowners are governed by the municipality in which they reside. Each municipality has different laws affecting the logistics of snow removal. For instance, the city of Champlin insists that snow removal must occur by the owner or occupant within 48 hours of snowfall to ensure the sidewalks are safe for children to walk to school. Duluth, on the other hand, requires at least 36 inches of sidewalk or the entire portion of your property (whichever is more) to be cleared within 24 hours of snowfall. Meanwhile, Rochester requires snow removal of a public sidewalk be completed by the homeowner within 24 hours of snowfall. It is clear, however, that no matter in which town you reside, you are responsible for making sure your sidewalk is cleared and safe from snow and ice within a brief period of time. If you do not follow these ordinances, and someone is injured as a result, you may be subject to fines, and more importantly, you may be liable if a civil lawsuit if filed.
​
This is just a small portion of the reasons why it is so important to begin considering options for snow removal now, as opposed to during a snowfall. You can actually begin planning now for the winter months to help give you added peace of mind that your property is safe for anyone venturing on or past your home for any reason. To begin this all-important process and be proactive for the winter, contact the experts and Green & Black, LLC at 651-356-9193.