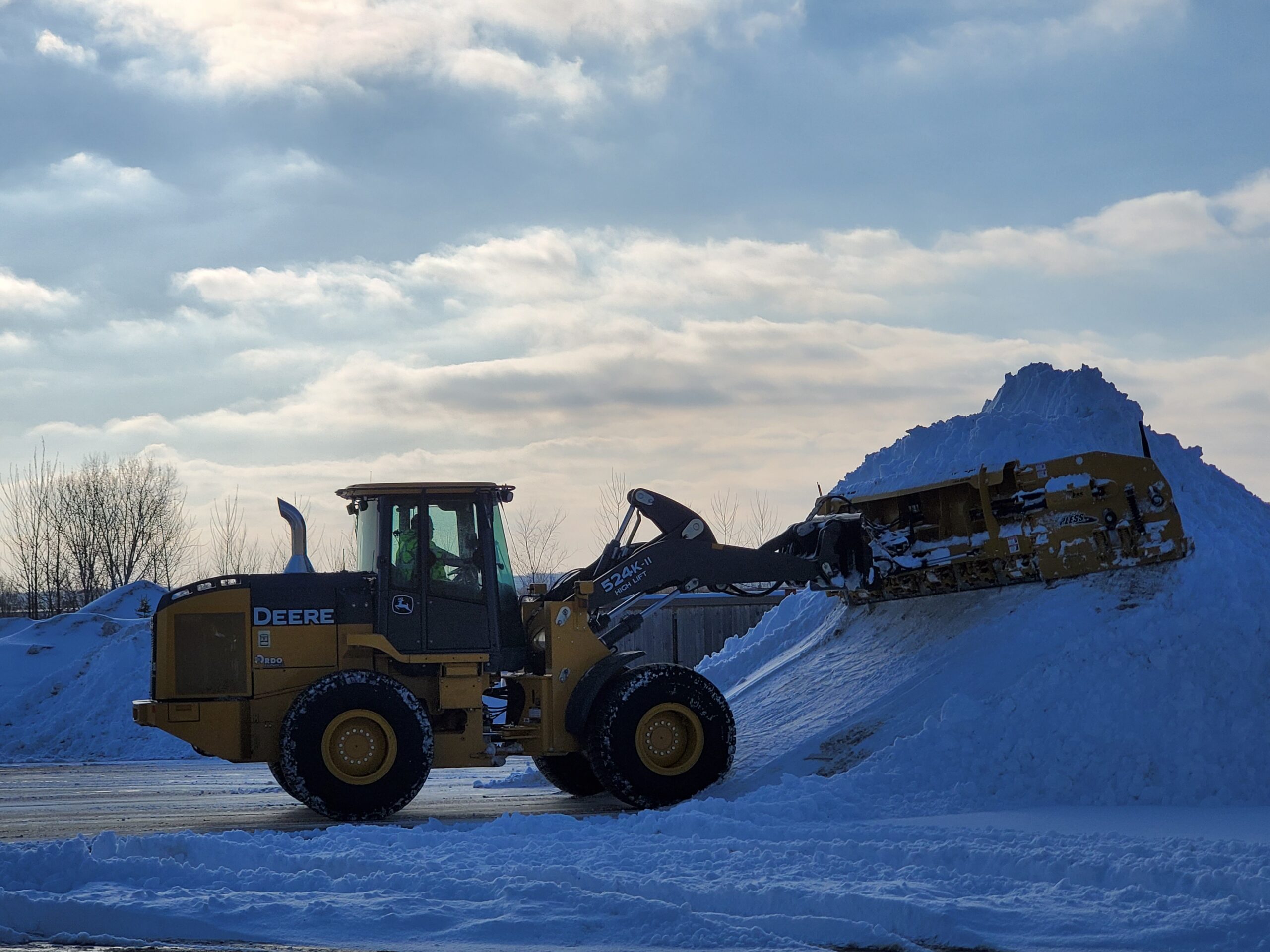 Snow Removal Services
Snow can be beautiful; especially that first blanket that arrives on a cold winter morning. But, snow can be dangerous, covering dangerous ice underneath and hidden objects that can cause severe injuries. Shoveling snow can be irritating and dangerous as well and motorized snow plows can be expensive. Our clients depend on the staff at Green & Black to keep their walkways and driveways clean and dry. Call us today to remove snow quickly and safely so you can get on with your busy day.
Snow Haul Away
You want your winter lawn to look beautiful and having small mountains of snow across your lawn just doesn't add to that beauty. Our team takes our snow removal services a step further. Green & Black will dispatch our technicians to your property, clear the snow from your sidewalk and driveway, and then haul it away on our truck so you'll have the most beautiful winter lawn in the neighborhood. We'll do it quickly, safely, and economically.
Sidewalk Clearing
Many municipalities have ordinances regarding the amount of snow that can be on your sidewalk and how long it can be there. Not only is this snow unsafe, but it can cost you money if left for others to slip and fall on. Green & Black will remove the snow and scrape any underlying ice down to the pavement to ensure a safe and dry walkway. We'll also spray a layer of sand or similar material to help with keeping your walkway dry and provide traction for walkers.
Ice Management Services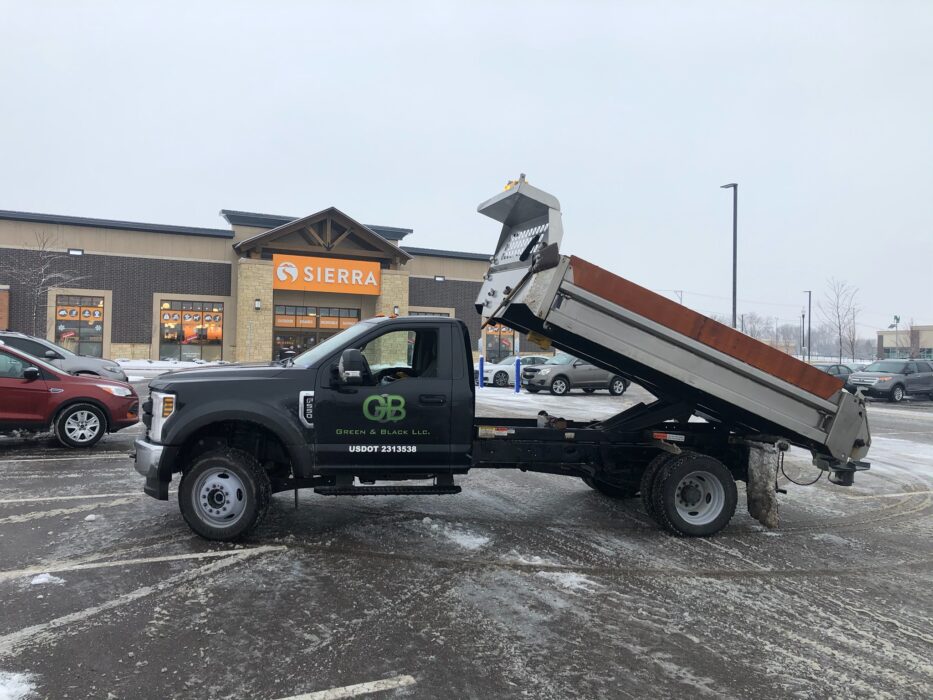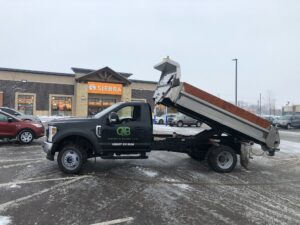 The state of Minnesota is known for three things; having plenty of lakes to enjoy, rooting for the Vikings, and needing an ice management service provider. Unfortunately, many contractor companies end their service in salting areas for ice.
Unfortunately, ice causes numerous accidents, injuries, and fatalities each year, some of which happen to people before they even leave their property. Whether you slip and fall on your way to work or heading down to your mailbox, ice is seemingly everywhere during winter.
Not only are frozen patches of water on your walkways and driveways dangerous but it remains unsightly as well. Choosing Green & Black for your ice management needs, however, is the simple solution to all your winter weather concerns.
We offer convenient ice management services for any paved areas that are putting you at risk. Don't leave your safety to chance with our experienced ice removal contractors.
Just as municipalities hire snow and ice management companies to keep the city's property safe and clear of ice, our residential and office customers rely on Green and Black to keep their homes and offices free of this dangerous and often unsightly form of frozen water. Whether you need a one-time cleaning or wish to enroll in our Ice Management Program, Green and Black will get the job done quickly, regularly and safely. The Green and Black Ice Management Service offers:
Proactive planning for upcoming storms and the season.
Winter weather preparedness 24/7
Cleaning of your property from curb to curb
Post storm review for next year's winter season
What is Ice Management?
When snow falls, your only two options are to allow it to stay and melt on its own, or physically remove it from the area. Ice, on the other hand, can stay solid for hours at a time, and it often occurs frequently throughout the season.
Our ice management solutions act as your dedicated winter preparation team, ready to remove ice as well as help you stay prepared for cold weather. We provide one-time cleanup services, as well as ice management, packaged plans to provide you with convenient and straightforward solutions every day.
Whether you have areas around your property that stay prone to growing ice or you have the safety and well-being of others to concern yourself with, we remain the experienced local choice for you. Since 2010, we've helped numerous area residents in staying safer, as well as promoting better yards through winter.
Don't wait until you've already slipped on ice before calling your best removal team. Call us as soon as you discover ice on your paved spaces, and we will handle it for you.
Black Ice Removal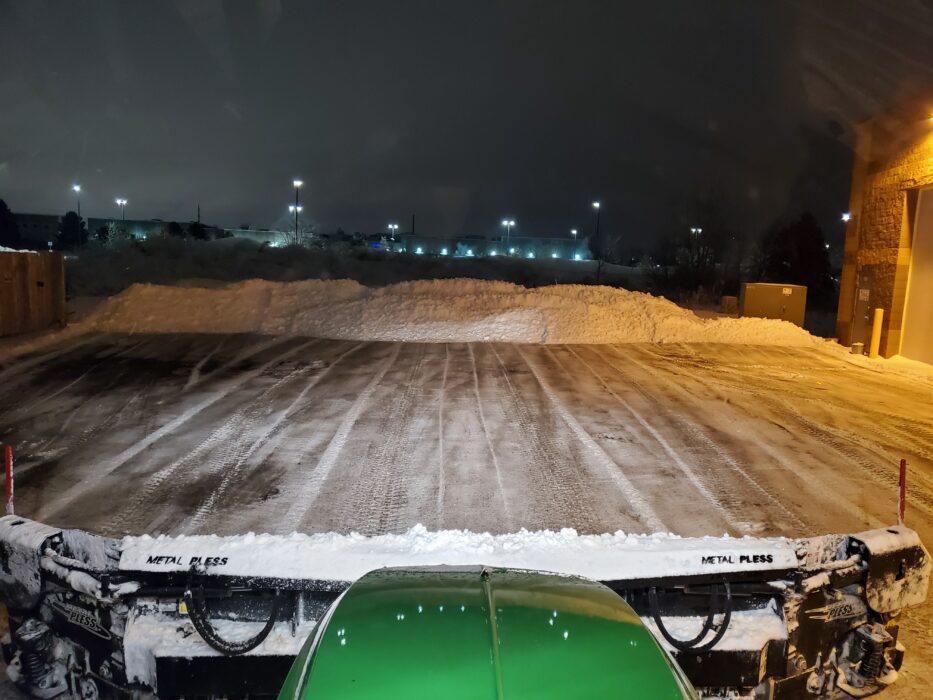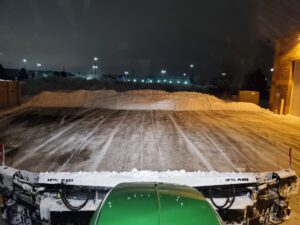 Although black pavement easily reaches triple-digit temperatures, it remains a constant source of dangerous ice patches. Black ice causes numerous drivers to crash each winter because it's nearly impossible to see, especially at night.
If you have a parking lot, service road, or open poured pavement spaces, they all remain at risk of developing ice. That not only harms your friends, family, and other important people in your life, but it likely leads to pavement cracks as well.
The best way to keep everyone safe through the winter months is by keeping up with ice removals as soon as you discover them. Only through prevention can you improve your odds of surviving the cold season without incidents.
Whether you have kids to watch out for or you don't want strangers slipping and falling on your sidewalks, we provide the best in convenient ice removal services. Contact us for the best provider in winter ice protection.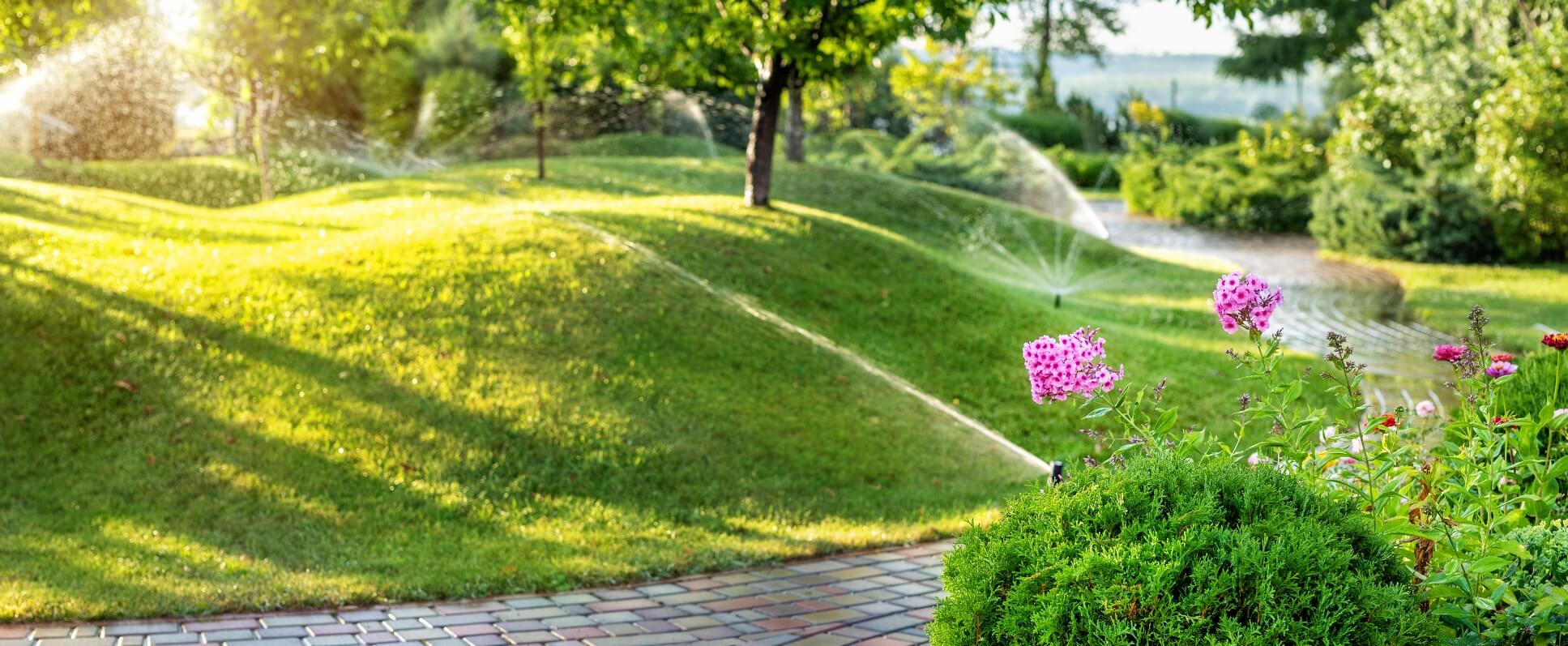 Green & Black is here to serve all of your lawn and landscaping needs, from snow removal to mulch applications, additional plantings to complete landscape design.
GET YOUR FREE QUOTE