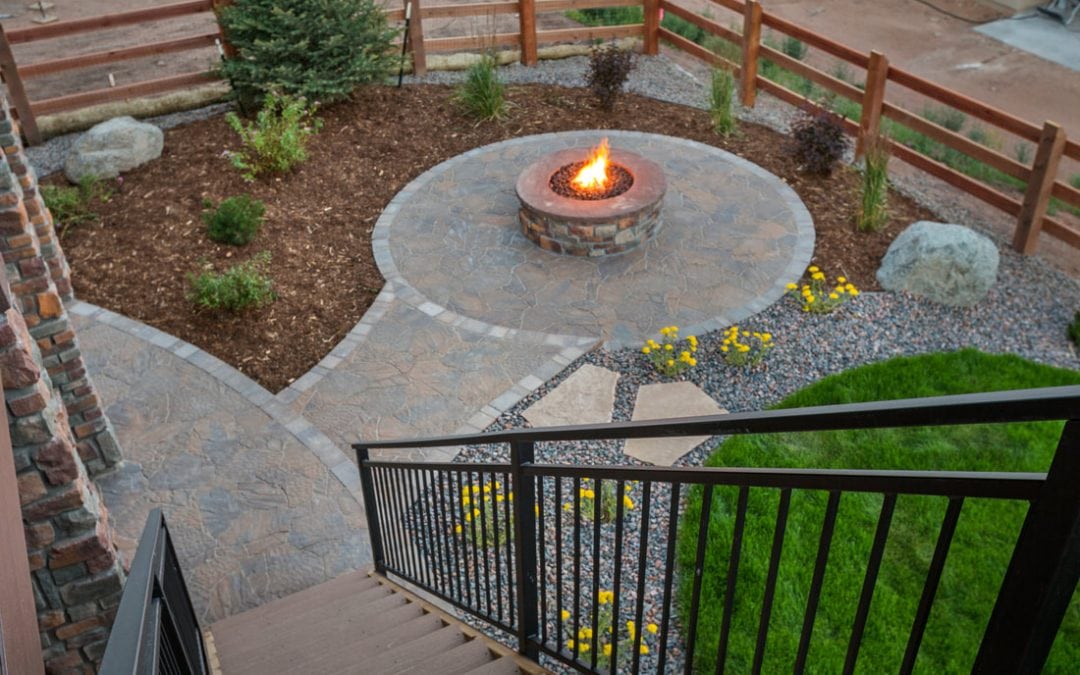 The beginning of December is a time when everyone starts thinking about sipping hot cocoa and snuggling up next to a warm fire while watching a favorite holiday movie. In between the daytime hours of work, twilight hours of shopping, and the evening hours of cozying up next to loved ones, there is little time left to think about the seasons up ahead. Yet, what better time of year is there to start preparing for the outdoor experience you want to have once the weather turns warm again? Each warm sip of hot cocoa can be accompanied by a daydream of springtime frolicking in your outdoor oasis. ​
The Patio, Firepit, and Lounge Experience
One of the best ways to beat the chill is to dream about and design your perfect outdoor entertainment destination, better known as your own backyard. Imagine enjoying your new or updated patio, complete with a built-in fire pit, to serve the purpose of staying warm and allowing you to cook an amazing outdoor meal for family and friends. Maybe you would like to add a few water fixtures, like a coy pond or water fountain to help create a more tranquil environment. The truth is, this daydream can become a reality, if you are willing to start the planning now for the upcoming spring season.
Your Outdoor Dream Come True
To begin the process of creating the perfect outdoor oasis, you must first put pen to paper. Determining your realistic budget is the first step in the process. Start by making lists of items you absolutely must have, versus the ones you are willing to go without until your budget allows differently. From there, it is time to start your design. Most people will take this time to interview landscapers to determine who is the best fit for their job at hand. Trying to design the project on your own can lead to more work than necessary. In contrast, the right landscaper can guide you to help you accommodate the layout of your property with the fixtures you want and need to make your vision a reality.
You may wonder why the holiday season is the best time to begin this project. The truth is, the entire project, from creating the budget, designing the plan, obtaining proper permits, and executing the final product, can take several months to complete. Obtaining permits alone can take up to 6 weeks or longer in certain areas. Therefore, starting this project sooner rather than later will help ensure your outdoor oasis will be ready as soon as the weather is warm enough to enjoy the outdoors once again.
​
If you are ready to think warm thoughts this holiday season, contact the experts at Green & Black, LLC at 651-356-9193. Our landscape design experts are ready to help you design the perfect outdoor landscape for your home and your needs. We can walk you through the process from determining the budget your project requires to choosing the final shrubs to complete the overall look. We look forward to making your outdoor oasis dreams a reality.