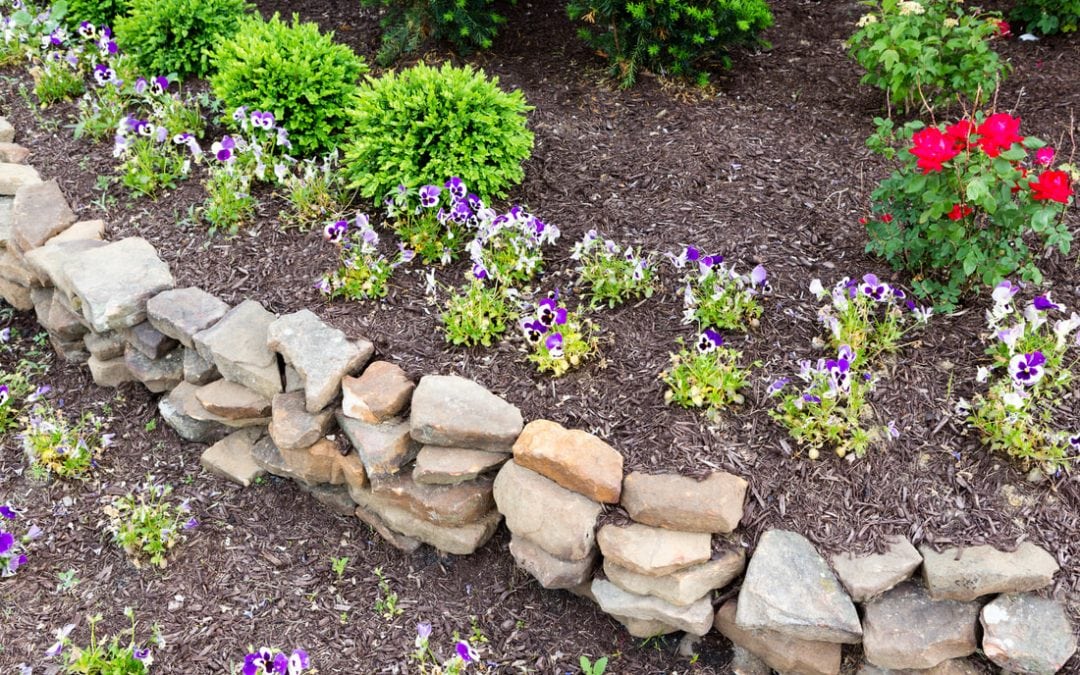 Your care for your home. You mow your lawn regularly, water as needed and allowed, and seed it properly for the next season. In your mind, your lawn is the first opportunity you have to make on someone passing by your home. While you take pride in your lawn, as much as you do for the rest of your home, it seems to be missing something. The trees are well maintained, and the grass is beautiful. Even your garden is just right, but something is missing. Your lawn may need a splash of embellishment or color. You don't have the room for a fountain or a coy pond, but you would like to do something without breaking the bank. Decorate your lawn to last for the life of your home. ​
Stone Beds
Stone beds surrounding your lawn's edge and possibly even in front of the exterior edge of your home can be a beautiful addition that can cost very little, in the grand scheme of things, and require little to no upkeep. You may choose to add to the stone bed to make a statement without having a green thumb. These are lovely places to add potted plants, light fixtures, and even tiki torches. If done properly, it can even help keep your lawn looking fresh and well-maintained between mows by providing an edged area around the perimeter of the lawn.
Decorative Flower Beds
Another way to decorate your lawn is to place decorative flower beds in places that are not the norm. You may choose to place a small flower bed to line your driveway. Maybe you would like a larger flower bed to sit in the center of your lawn. The abnormal placement of flower beds can draw a person's eye and allow them to view the entire lawn in its full beauty, as opposed to each section of lawn separately. This is also an opportunity for you to add bushes and exotic plants that would be more affordable in small quantities.
No matter your style choices, a small accent can accomplish the same feeling for your wall as the accent pillow or even accent wall in your home. It allows the viewer to have their attention drawn to a unique expression of your style while keeping your lawn relatively clutter-free and easy to maintain. Remember one thing, while it is important to provide proper care to your lawn decorations, it is essential to keep up with regular lawn maintenance. Otherwise, the entire picture falls apart. The lawn no longer looks decorative and well-kept. Instead, it looks like a horrible disaster that has gone from bad to worse.
​
If you are ready to take your lawn to the next level by adding beautiful accents, contact the experts at Green & Black at 651-356-9193. They can help you design your landscape and schedule proper maintenance for your lawn to make sure it is as beautiful as you envisioned.